Baby Hedgehog
This little baby Hedgehog came in for a check up.
Barn Owl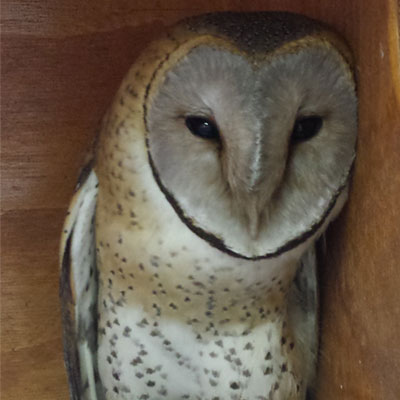 This Barn Owl was brought in suffering from concussion after it was possibly knocked by a car.
Budgie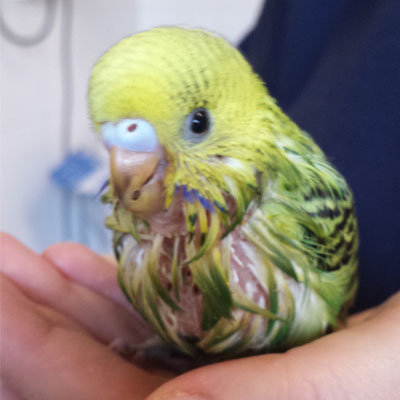 This little Budgie was hand raised by Dr Easson from birth.
Pug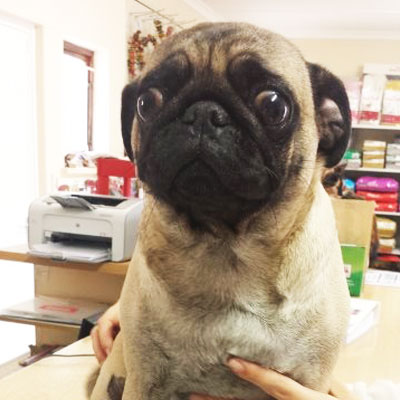 This beautiful girl came to us after she was battling to urinate. She had urinary stones and they were surgically removed by Dr van Biljon.
Cat & Bearded Dragon
Big boy was our practice cat was known by many for his love hate relationship towards dogs. In this picture he is seen with Mr L a bearded dragon of Kerrys.
Injured Baby Duiker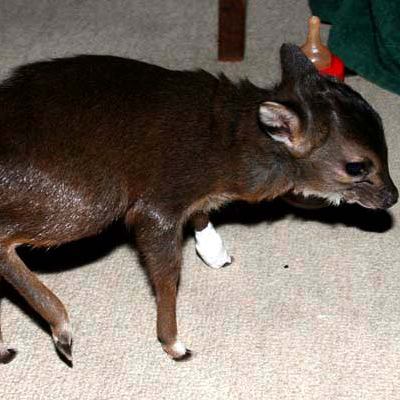 This baby Duiker got hit on the freeway it recovered well from its damaged leg and was sent to rehab.
Klipper the Pelican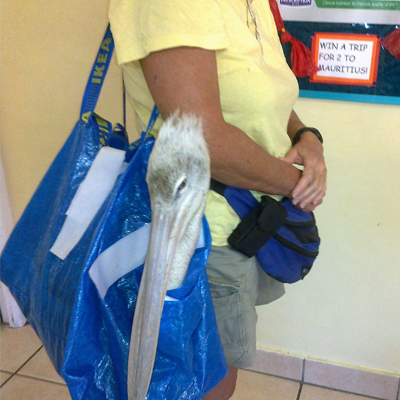 This picture shows how Klipper is transported. It is a swan bag from overseas.
Klipper the Pelican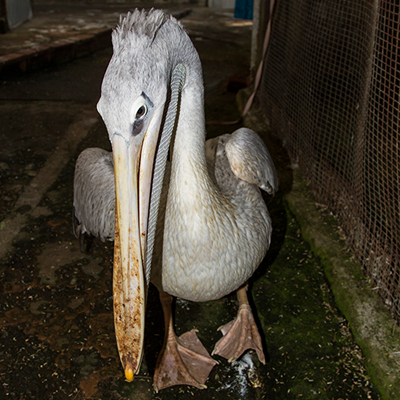 Klipper came to the surgery really sick, thin and weak. He is from the Umgeni River and he came to us when he was a juvenile. He was tube fed for about a month, and when he recovered we found out that he had a broken wing with a contracted tendon so we were unable to release him.
Iguanna called Iggy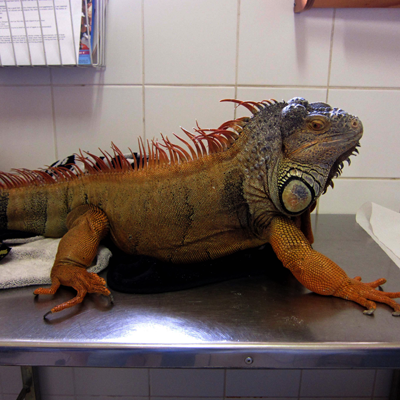 This large Iguana belongs to a client, Iggy is his name. He came in with a mouth infection and this picture shows you how big an Iguana gets. Iggy is 8.5kg's.
Tom holding a Python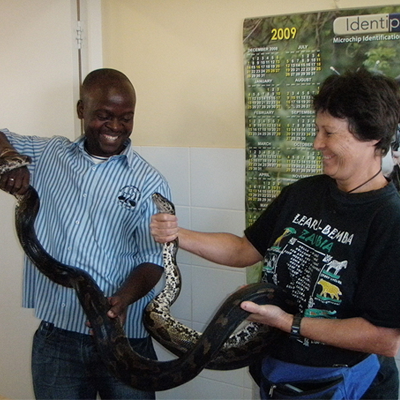 Tom overcoming his fear of snakes !!! This is one of the very few pictures you may see of Thom holding a snake. It is a large Burmese Python that had been tubed.
Toasting Sampi
Dr Easson, Dr van Biljon and Sr Reynolds celebrating the final recovery of Sampi whom has been receiving treatment to heal an ongoing wound for many months.
Albino Burmese Python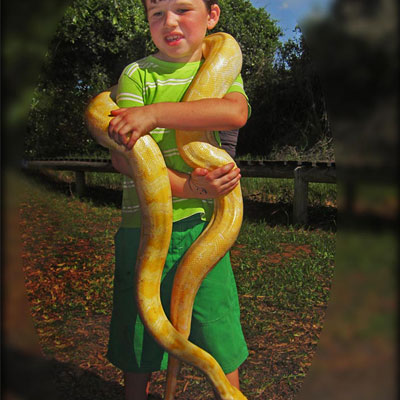 Dr Eassons nephew James when he was 5 years old holding an Albino Burmese Python.
Baby Bushbuck
This baby bushbuck was rescued from Mount Edgecombe, treated and then sent to a sanctuary.